Enclosing Your Pool: Are They a Good Investment?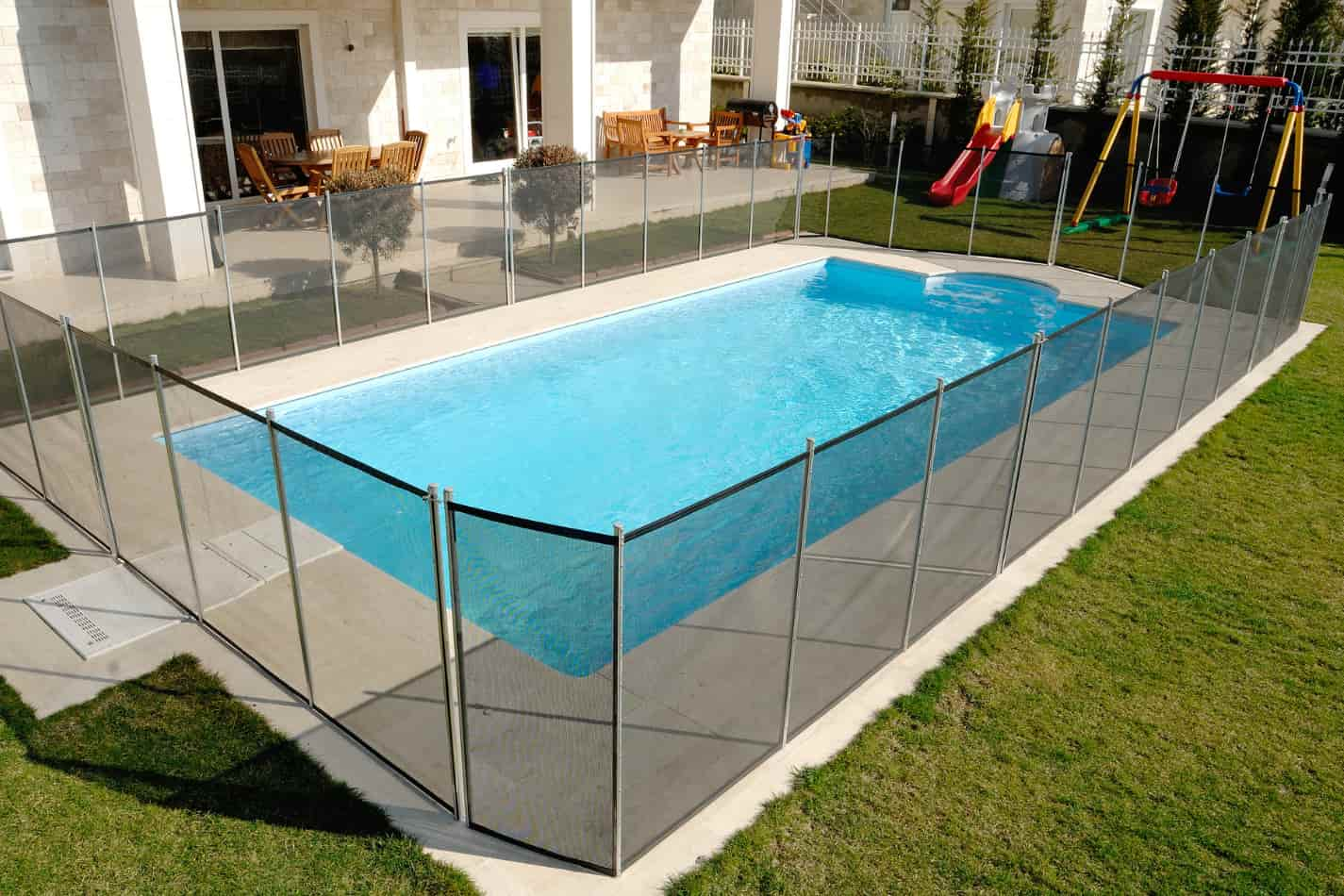 As an Amazon Associate I earn from qualifying purchases.
Having a pool can be a fantastic experience, considering how much fun you will get during summer.
Often, homeowners who enjoy spending time in the water consider outdoor swimming pools a substantial investment. As with any large purchase, you should do everything feasible to safeguard your investment. Installing a pool enclosure to convert your outdoor pool into an indoor pool is one way to achieve this.
You can continue to enjoy your pool on days when the weather is less than ideal as the seasons change by enclosing it. If you've ever asked whether enclosing your pool is a good investment or how must a screen enclosure costs, then this article is for you. Continue reading to find answers to your questions.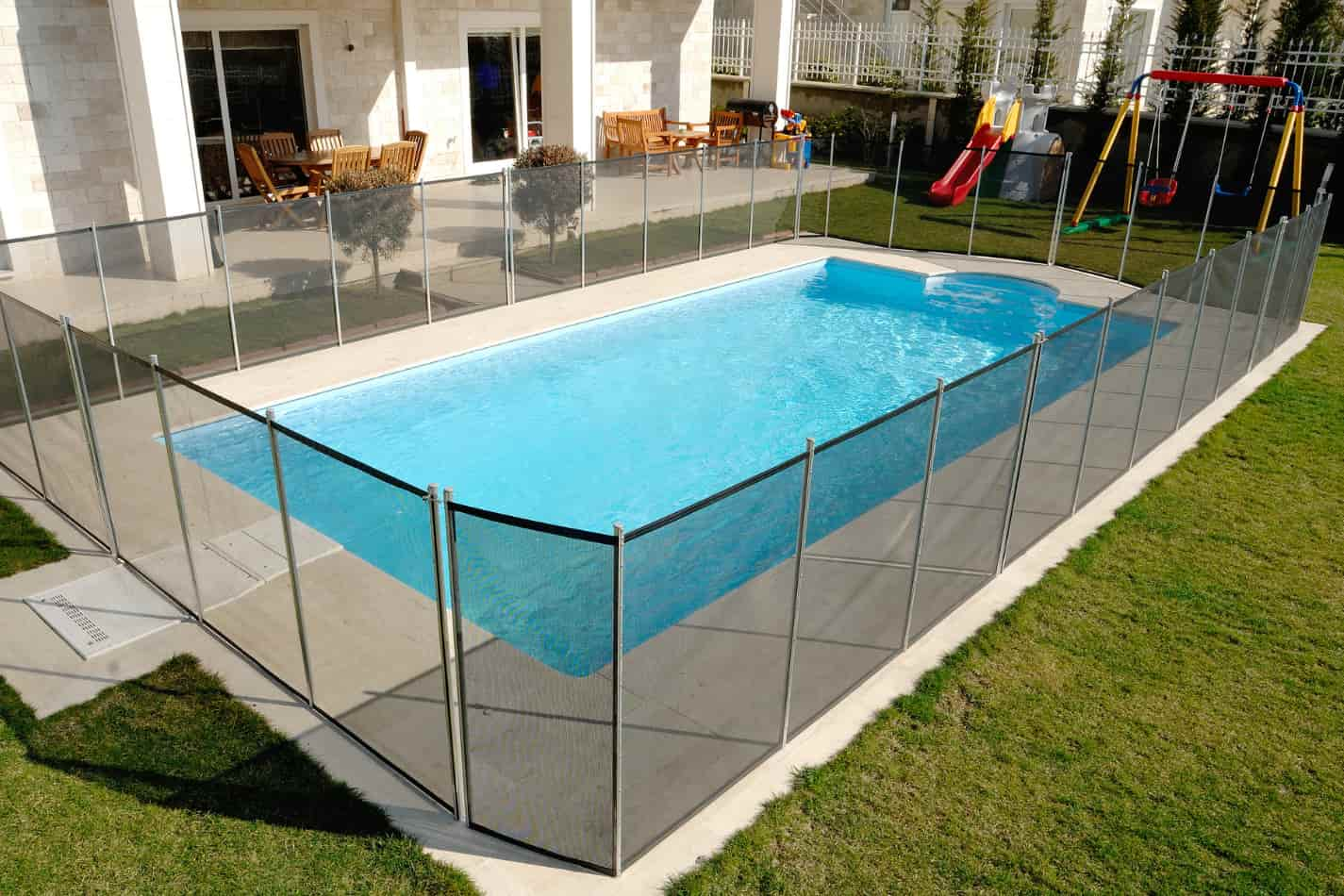 Is Pool Enclosure a Good Investment? 
Yes! A pool enclosure is definitely a good investment. There are numerous benefits associated with this investment, among which are the following; 
Get rid of the dirt.
Year-round, there will always be outside elements that fly around in the air and end up in your pool, whether it's fall, winter, spring, or summer. You can keep undesired particles like dirt, leaves, and dust from a pool by enclosing it.
Guarantees water quality 
Enclosing a pool improves the water quality while also protecting it from damage.
Added Security (Anti-Accident Device)
Accidents can happen when a pool is open and unsupervised 24 hours a day, seven days a week.  
Intruders are kept out of your pool area by a pool enclosure. Prevent unsupervised children from entering your pool to make your home safer. A pool screen enclosure can certainly assist you in avoiding these types of property liability issues. 
Unattended children aren't the only unwelcome visitors. It also keeps alligators, snakes, frogs, bugs, and birds at bay, ensuring that you don't get a nasty surprise while swimming. When it gets stormy, they provide some protection for your pool and its systems.
Secures all-year-round enjoyment
Maximizing pool use equals getting the most out of your pool investment.
Our retractable pool enclosures, which are available in low, medium, and high enclosure styles, help keep pool water warm while keeping severe weather out. You may use your pool all year with these sorts of fences.
Increased Property Values
Home upgrades aren't all made equal. Some will enhance the appearance of your property. Enclosures for swimming pools fall into this group. Adding a pool screen enclosure to your property can boost the value of your home by up to 50% of the Cost of the structure.
Better Curb Appeal
Curb appeal Screen enclosures come in a variety of shapes and sizes. With so many types and options to pick from, it's simple to choose one that complements your home and makes your pool area more attractive and functional.
Reduced Pool Upkeep Costs
Enclosing your pool keeps impurities such as dirt, algae, and phosphates out of the water. You'll also limit evaporation and reduce the influence of the sun. These modifications will help you save time and money.
 It will take less time and cost less money to keep your pool water clean and healthy. In addition, your pool's systems will not have to work as hard. Reducing their burden can help them live longer, increasing your return on investment.
The verdict:  Swimming pool enclosures are unquestionably a good investment because they provide comfort. If you install a pool enclosure, you'll benefit from cooler, cleaner water, better sun protection, and more privacy. It adds to the living space of your home by creating an outside room that can be used for relaxing, exercising, or entertaining.
What is the Cost of Pool Enclosures?
Depending on the size, kind, and quality of the materials, a pool screen enclosure costs $5 to $15 per square foot or $4,000 to $14,000 on average.  
What is the Cost of Pool Screen Enclosures?
Typical pool screen enclosure cost ranges from $6 to $20 per square foot on average. For a 700-square-foot screened enclosure around a pool, homeowners should expect to pay between $4,200 and $14,000.
A screened cage has the advantage of allowing wind to pass freely through the enclosure. Despite the pool's enclosure, a screened design gives the impression that you're still outside.
What is the Cost of Glass Pool Enclosures
Glass pool enclosures range in price from $30 to $65 per square foot, or $15,000 to $50,000 on average, depending on size, kind, and quality of glass.
Outdoor glass pool enclosures are year-round rooms that keep pests out and withstand rain, snow, and extreme temperatures.
What is the Cost of a Pool Enclosure Made of Polycarbonate or Plastic?
Pool enclosures made of polycarbonate or plastic range in price from $15 to $45 per square foot, or $8,000 to $30,000 on average, depending on size and height. The majority of prefabricated enclosures are circular panels with retractable or telescoping capabilities.
What is the Cost of a Retractable Pool Enclosure
Depending on the size and manual or motorized, a retractable pool enclosure can cost anywhere from $20 to $200 per square foot. A low-height (3′-6′) manual plastic retractable pool enclosure costs $3,000 to $25,000, whereas a high-height (6′-10'+) motorized glass structure costs $30,000 to $150,000.
What is the Cost of an Inflatable Pool Dome
For an above-ground pool, an inflatable pool dome costs between $750 and $1,500, and for an inground pool, between $2,500 and $7,500. An air blower inflates the plastic or vinyl cover, which is then secured with water weights or deck anchors. Before a major storm or winter, the dome must be deflated and stored.
What is the Cost of a Vinyl Fabric Pool Enclosures
The Cost of a vinyl fabric pool enclosure ranges from $10,000 to $25,000. A reinforced vinyl membrane is stretched over a strong, interlocking, tubular frame, similar to a wedding tent. These constructions are permanent yet may be shifted and resist heavy snow and winds. Lighting, central air, and insulation are all included in some models. Colored, clear, or opaque fabrics are available.
Conclusion
To conclude, even though pool enclosures are expensive, they allow you to spend more time with your family by the pool. Wasps won't bother the kids, you won't have to pick up leaves, and no one will complain about sunburn.
However, because pool enclosures can't block 100% UV radiation, it's still good to apply sunscreen. And as always, we wish you the best.