Pool Robot Problems: Why Do Pool Robots Go In Circles?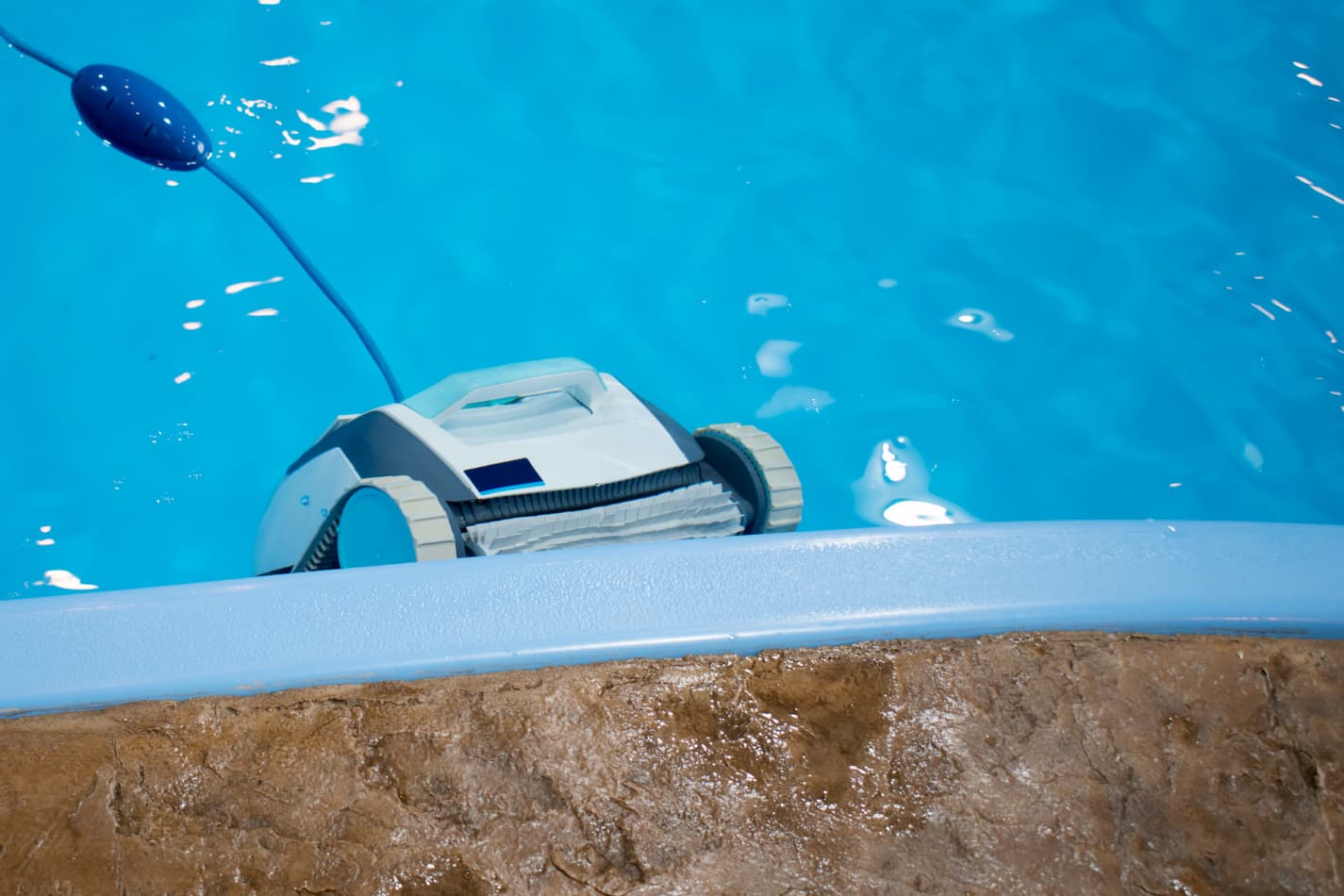 As an Amazon Associate I earn from qualifying purchases.
Nowadays, everyone is extremely busy, and pool maintenance is just another item on your already long to-do list. A pool cleaning robot appears to be an excellent answer – you can simply set it up and watch it clean your pool!
Notwithstanding, using a pool cleaning robot can have its problems. One of the most common problems is 'Why pool robots go in circles.' Relax because this post has you covered if this is among your questions. In this write-up, we'll explain all you need to know about this subject. Read on to find out.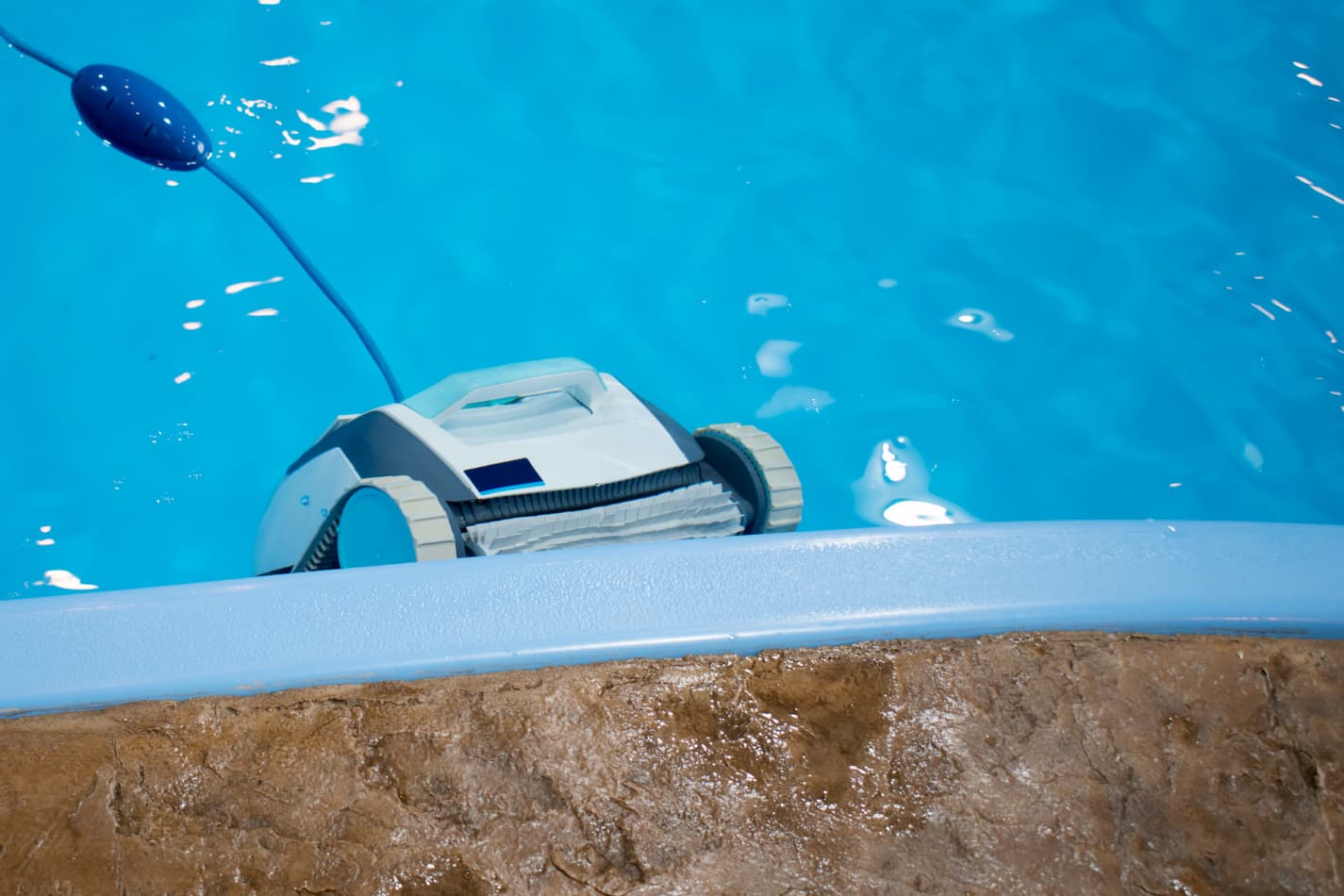 What is a pool cleaning robot?
A pool cleaning robot is a device that cleans the pool automatically. Robot cleaners possess an electric motor that produces suction to extract dirt and debris from the pool. Most models equally utilize rotating brushes to help remove more tenacious dirt like algae.
A pool cleaning robot can gather large and minute filth particles, circulate the water, and filter the water.
Benefits of Using a Pool Cleaning Robot  
Pool cleaning robots are eco-friendly. 
Installing and using it is a breeze.
Many customers choose a pool cleaning robot since it allows them to simply set it up and sit back while their pool is cleaned.
Pool cleaning robots are normally little. You wouldn't be needing much space to accommodate them.  
Pool cleaning robots pick up diligently pick up dirt and debris, little and large particles alike. 
However, before you run out and get one, you should consider all options. Each pool has its personality, as does each owner. A pool cleaning robot might not be the best option for your situation.
Also, if you resolve to get a pool cleaning robot, be certain you get the proper one. Speak with a pool supply professional in your area to determine which characteristics you require and which pool cleaning robot is best for you.
Why do pool robots go in circles?
Pool cleaners that operate automatically are an important aspect of pool upkeep. If your pool cleaner breaks down, disaster hits, and the time comes to a halt. Whether you use a suction, pressure, or robot pool cleaner, you will experience pool cleaning issues like the ones listed below at some point.
Sometimes, your pool robot may get caught in the pool's corner by the steps, and it goes in circles. This is most frequently caused when pool cleaners are left in the pool 24 hours a day, seven days a week. The plastic in the hose gets memory and coils somewhat when the water is cold or cools down from a hot day.
A clogged pump basket or dirty filter is frequently to blame when a suction cleaner is sluggish or slow. Other issues include air getting into the cleaning hose due to perforations in the hose. Alternatively, the filter pump could be sucking up air, lowering the volume of water flowing through it.
What are the Problems Associated with Pool Cleaning Robots?
Like anything else, there are problems with employing a pool cleaning robot, which might not be the best option for you. Let's take a look at some of the problems.
The Challenge of Getting to the Pool
Your pool cleaning robot will be able to reach as far as the length of its power cord will allow. As a result, depending on how distant your outlet is from the pool, your pool cleaning robot might not be able to reach all regions. You can find yourself with only half of a clean pool and no way of getting any further.
The Problem With Filters
Some of the benefits of pool cleaning robots might also be drawbacks. You don't need a lot of space to store them because they're normally little. Another benefit is that it picks up dirt and debris quite well. Large and little dirt particles are both picked up by it.
On the other hand, the filters are modest due to the device's size. The filters on a pool cleaning robot will get dirty faster than the filters on other cleaning systems.
It will pick up dirt more quickly because of its efficiency. Once again, the filters will grow dirty much faster than other cleaning systems. Cleaning and replacing filters will take longer than you think. You may have to turn it off while it's cleaning your pool so you can clean the filter. 
Cleaning and replacing pool filters can be difficult and costly, depending on the pool cleaning robot type that you select. This can be quite inconvenient. It also adds to the pool tasks you were hoping to avoid by hiring a pool cleaning robot.
The Issue With Expense
A pool cleaning robot is not cheap. You'll want to make sure you acquire a high-quality cleaning system because it's a big investment that you don't want to have to replace frequently.
Investing in a high-quality pool cleaning robot might be costly. While some pool cleaning robots are affordable (about $250), a high-quality model will set you back at least $800.
Resolving the Issue with your pool robot can be challenging.
The more parts a piece of equipment contains, the more things can go wrong! Pool cleaning robots are more difficult to use, especially because they have electrical and programming components that a regular vacuum does not.
The power supply, the motor, and the cord appear to be the three most often broken components. Repairing those things due to manufacturing failure, aging, or other difficulties will be expensive.
You'll also be without a pool cleaner while it's being repaired! Finding someone to repair might be difficult, and components can take two weeks (or longer) to arrive!
Conclusion
To conclude, if your robot pool cleaner is spinning in circles, the most likely cause is a blockage in the connection hose. Examine the hose for any hidden knots or kinks. Also, ensure the return doesn't allow a lot of water into the cleaner.
The cleaner may go in circles if there is too much strain. Finally, double-check the installation of the wings and shoes. As always, we wish you the best.