Fiberglass Pools: Can They be Relocated and at What Cost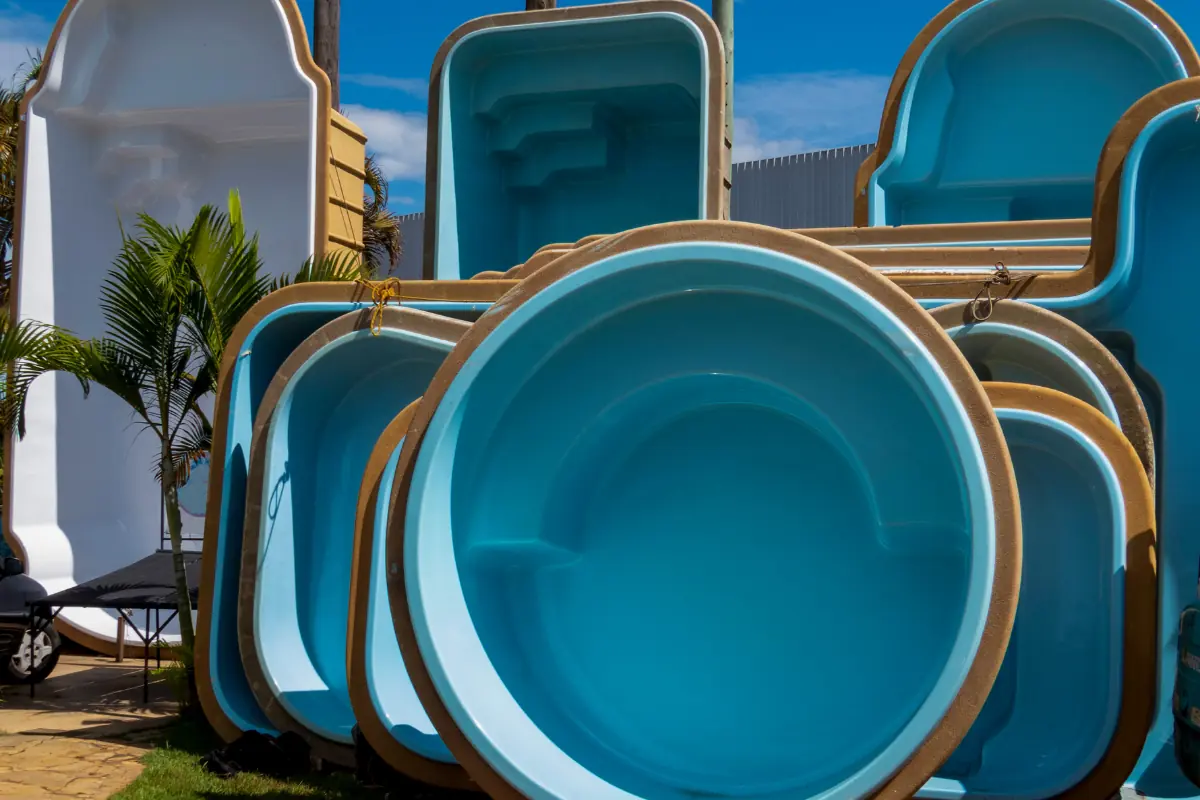 As an Amazon Associate I earn from qualifying purchases.
Fiberglass pools are hand-crafted in-ground pools designed and installed in the yard. They're made out of interwoven glad thread covered with polyester resins. It equally constitutes concrete with a steel or wooden framework that is covered by a mixture of cement, sand, water. 
Fiberglass pool remains the best choice for your in-ground swimming pool. They're easy to maintain and have the strongest and most durable materials. If you've ever seen a fiberglass swimming pool is being installed, you'll know that it's a strong, flexible one-piece object that is placed into a trench created for it.
For this reason, this common question often arises for people who are relocating to a new house or homeowners who want to give their backyard a significant remodel. "Can my fiberglass pool be moved, and at what cost?" 
However, If that has been your worry, this article is exclusively a treat for you. But first, here is a quick answer; Yes! Your fiberglass pool can be moved at an affordable price. Continue reading to learn more.
Learn How to Manage Your Pool and Hot Tub
Frustrated trying to keep your pool clear? Feeling confused about when to add the right chemicals? Get the perfect easy-to-use, illustrated ebook and video course today!
Can a fiberglass pool be relocated?
When a fiberglass swimming pool is being installed, it is noted for its strong and flexible nature, which helps to be easily fitted into to hole that accommodates it.
Notwithstanding, relocating it to a different home or remodeling your backyard to a more beautiful design is still very much achievable. Here is why this is possible. 
Fiberglass pools are designed to bend but also not break
Fiberglass is a material that has been strengthened with glass strands. It is a sturdy and lightweight material by nature.
As a result, a crane can install or remove a fiberglass pool reasonably easily, with little chance of damage to the shell if the process is done carefully. 
According to some estimations, fiberglass's shock-absorbing properties allow it to stretch without cracking or breaking. While we do not encourage verifying this statement, knowing that you are working with a durable substance is comforting.
To relocate your fiberglass pool, there is excavation to be done (both around the pool and at the new location), plumbing and electrical connections to be made, and so on.
Yet, if correctly planned and done, the pool move might be a more cost-effective alternative than purchasing and installing a new pool.
If your current pool has served you well, there is every reason to expect it will continue to serve you well in its new location.
Just make sure you account for all potential costs before signing on the dotted line with the technicians that will do the task.
Fiberglass pool installation gets to the finish line faster
One of the best things regarding fiberglass pools is how fast they can be installed (or reinstalled) once the hole is excavated and the equipment is in place.
Other types of pools may take weeks (or more) to be ready for use, but fiberglass pools are usually ready for swimming in only a few days.
Common problems associated with relocating a fiberglass pool, and proposed solutions
 Before taking your fiberglass pool to a new site, it will be good to identify the problems and solutions before installing it on the new site.
If repair is needed, it won't be easy to match the colors and get the exact color with what you had. The solution will be to; use a solid surface gel coat finish and apply the gel coat using lynx composite technology.
Spider cracks in the gel coat; can occur for different reasons, one of which is that either the gel coat or the finish layer was not properly applied or it was not properly handled with care. This will result in a weak layer in your pool that leads to spider cracks in the gel coat. The solution is, the fiberglass pool should be properly handled and applied using cross lynx composite technology.
Bulges in the pool wall occur when sand is used as a backfilled material. This happens because, once sand is introduced in-ground, it liquefies, shifts its shape and causes undue pressure outside of the pool, and pushes it inward, creating a bulge. For a solution, use Rhino Roc construction that calls for a clean crushed stone backfill material that does not shift position or move when introduced to groundwater.
Discoloration in the gel coat finish; if you have a blue pool and you want to maintain that same color throughout the life of the pool, and as long as you own the home, the discoloration can occur for different reasons. One of which is; if the best practices are not applied, top quality materials are not used, the gel coat finish might break down prematurely. Another reason may be the lack of care and maintenance of the pool. As a solution, you should choose a high-quality manufacturer that will apply best practices. Also, keep the clean pool weekly and maintain your chemicals.
Plumbing settings and leaks occur when the backfill materials settle, thus dragging the plumbing with it. The pressure on the plumbing will cause stress at the entry or the exit of the pool, causing a leak at that point. The plumbing system will settle if it's of sand. Make sure your pool is installed by a company that uses clean crushed stones as the backfill material to support the plumbing system that will not produce any leaks to your pool.
What is the cost of relocating a fiberglass pool?  
Fiberglass pools are available in various sizes and with a variety of accessories. This results in a wide range of costs. The average cost of installing a fiberglass pool is $45,000 to $85,000.
A 15′ x 30′ in-ground fiberglass pool with a concrete deck, filter, heater, and pump costs roughly $60,000 on average. The total cost of this project is roughly $20,000 for a completely installed fiberglass plunge pool.
A 20′ x 40′ fiberglass pool and spa with a stamped concrete deck and all accessories will set you back roughly $90,000.
Now, If your fiberglass pool has seen better days and you want to replace it, a fiberglass pool replacement project will cost between $50,000 and $95,000.
Removing an old fiberglass pool can cost $5,000 to $10,000.
Learn How to Manage Your Pool and Hot Tub
Frustrated trying to keep your pool clear? Feeling confused about when to add the right chemicals? Get the perfect easy-to-use, illustrated ebook and video course today!
Conclusion
To conclude, a fiberglass pool can be moved or relocated to a new site at a cost that will depend on the size of the pool and whether you do the labor or it's paid. You will also need to get a highly experienced and knowledgeable contractor or company to get well done.
And, as always, happy swimming!