Pool Heater Pump Setup [ GFCI, Disconnect & More ]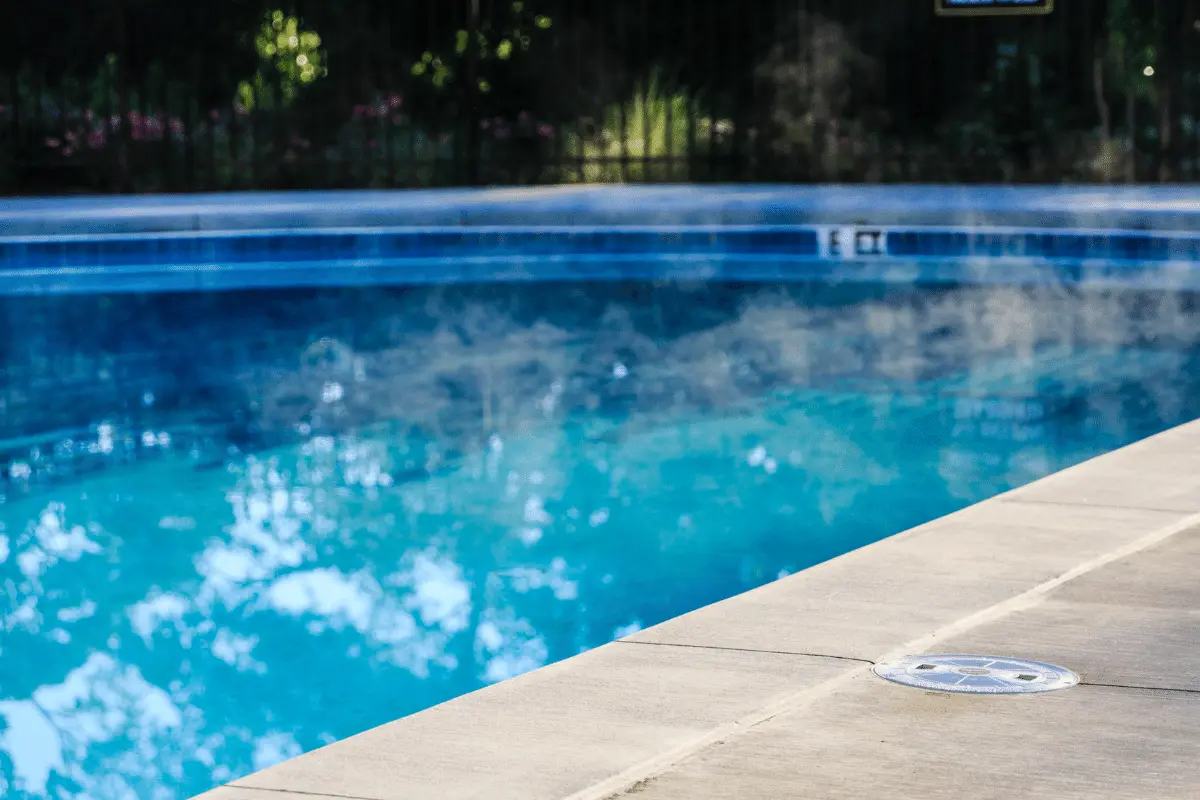 As an Amazon Associate I earn from qualifying purchases.
If you live in a cold climate then installing a pool heat pump is a must for you to enjoy your pool. Now, considering that you're reading this article, I'm sure you want to install a pool heat pump and wondering how the setup process works?  
The placement of the pump is important. Place it in a spacious location where there is sufficient airflow. Connect the heater to the plumbing system and the electrical system of your house. Also, do not forget to use a GFCI breaker and disconnect as well. 
In this article, I will describe how to set up a pool heater pump step by step. You might have other questions like "Do I need a GFCI breaker for the pool heat pump?" or "Does a pool heat pump need a disconnect?". All of which I will discuss further on in the article.
Learn How to Manage Your Pool and Hot Tub
Frustrated trying to keep your pool clear? Feeling confused about when to add the right chemicals? Get the perfect easy-to-use, illustrated ebook and video course today!
How to Set Up A Pool Heat Pump?
Installing a pool heat pump mainly involves plumbing and electrical works. But placement is also very important which many forget to address. Here is how you can set up a pool heat pump step by step:
Placement
Many pool owners do not pay much attention to the placement of the heater. But it is very important for proper functionality and expected lifespan. The heater requires good airflow to stay cool.
There has to be enough room around the heater to get fresh air. Always try to install the heat pump outdoors unless there is no other way.
Pool heat pumps draw fresh air in the back of the pump and push air out through the front. So, wherever you place it, there should be lots of space both in front and back.
There should be at least one and a half to two-meter space on both sides and back of the pump. In the front, there should be three meters of space.
There is extra room in the front because the expelled air has to have enough room to flow instead of getting obstructed by something.
Vertical fan models push air out of the top. So, you should leave more space above for such models. Three meters should suffice. You can consider leaving some additional space for future repair or maintenance works.
The Base of the Heat Pump
Put the heater on a flat base. You can use a concrete slab or a wooden deck. As long as the base is flat and hard, it is good enough. The heat pump vibrates when working.
The base should be stable enough so that the pump does not displace due to the vibration. You can use rubber grommets to lock the heater in its place.
It's normal to drip condensation water from the pump. Make sure that the water does not accumulate on the base. If there is such a possibility, make small holes on the base so that the waters drain.
If you are placing the heater on a wall, there should be at least four feet vertical clearance.  The top of the heater needs to be 4 to 5 feet away from any opening on the wall.
Make sure there isn't any electrical component on the opposite surface of the wall.
Plumbing Setup
For plumbing setup, check what pipes do you have in your pool. This will give you an idea of what sized pipes, elbows, and connectors to get. There are usually three components in a swimming pool.
They are a chlorinator, a filter, and a pump. You should install the heater in between the chlorinator and the filter.
A check valve should be installed between the chlorinator and the heat pump. This is to prevent chlorinated water from flowing into the pump. Chlorine is a corrosive chemical. It can corrode parts inside the pump. This can void the warranty.
A manual bypass system is necessary so that you can run the pool pump without running the pool heater. If the water is hot enough and you don't need to run the heat pump, the manual bypass system will allow you to do so.
Thus, it saves energy. There should be two valves to control the water flow through the heat pump.
The bypass system also lets you drain the water completely from the heater. This is very important because if there is any water left when the pool is not in use during the freezing winters, the water inside shall freeze and damage the pump.
Electrical Setup
The running current requirement and peak current requirement is usually mentioned on the body of the heater or the user manual. If you can't find it, consult the manufacturers.
Pool heat pumps require a high electric supply for a brief period when they start which is the peak current requirement.
The electricity usage reverts to normal immediately and that's the current requirement. Pool heat pumps require a separate circuit and circuit breaker. The usual requirement is 40 to 50-ampere circuit breakers.
Many pools have a sub-panel so if your pool has one, check its amperage to see if you can install the circuit breaker for the heat pump there.
If not, you will need to install a separate subpanel for the heat pump. Or you can install the heat pump near your home's main breaker panel.
The former will cost you more in electrical setup charges, the latter will increase the plumbing cost because you will need longer pipes to connect the heater to the pool from your house.
Do You Need a GFCI Breaker for the Pool Heat Pump?
Yes, you do. GFCI is similar to a fuse but it is much more sophisticated. Fuse is intended to protect your household devices from a sudden power surge while a GFCI breaker serves a life-saving purpose. GFCI is the abbreviation of ground fault circuit interrupter. It can detect ground faults and turn off the electric supply at an instant, in 1/30th of a second.
This property of the GFCI breaker is critical to saving human life. GFCI breaker is mandatory for pool heat pumps as well as any electrical devices related to swimming pools such as pool pumps, underwater lights, etc. Any power outlet within 20 feet of the pool must have GFCI protection.
GFCI breaker detects anomalies in the electricity flow and shuts down current flow immediately.
So, in case of any dreadful situation where the current might run from the heat pump to the pool water which can result in fatalities, the GFCI breaker will intervene. Installing a GFCI breaker is very important and you should not disregard it.
Does a Pool Heat Pump Need a Disconnect?
Having a disconnect is mandatory to cut off power to the pool pump. In emergency situations and for maintenance purposes a disconnect can become essential. 
A disconnect switch is also known as a disconnector or an isolator. It is used to disconnect a circuit from the main power source immediately. The switch should be at least 5 feet away from the pool, easily accessible, and within sight.
Key Things to Remember When Installing A Pool Heater
Everything I have discussed above might sound casual so here are some vital points to keep in mind when installing a pool heater. There shouldn't be any difficulty if you follow these points correctly:
Leave enough room on all sides of the heater.
Do not place the heat pump near any water source such as gutter, sprinkler, etc.
Always use a disconnect and a GFCI breaker.
While you can do the first three steps of the setup process I described by yourself, I suggest you bring a licensed electrician for electrical setups.
Don't forget to install a bypass system and a check valve.
Learn How to Manage Your Pool and Hot Tub
Frustrated trying to keep your pool clear? Feeling confused about when to add the right chemicals? Get the perfect easy-to-use, illustrated ebook and video course today!
Conclusion
If it's your first time installing a pool heat pump then it might seem difficult, which it isn't. Follow everything I have described above precisely and everything should be okay if you're still not confident enough then don't be afraid to call a professional for help. 
Remember to install a GFCI breaker and a disconnect switch. Don't leave anything to chance.
I'm sure you've got the answer to your question "Do I need a GFCI breaker for the pool heat pump?" after reading this article. Best of luck to you on setting up your pool heat pump. Farewell.