Add a Competition Swimming Pool [ And Associated Costs ]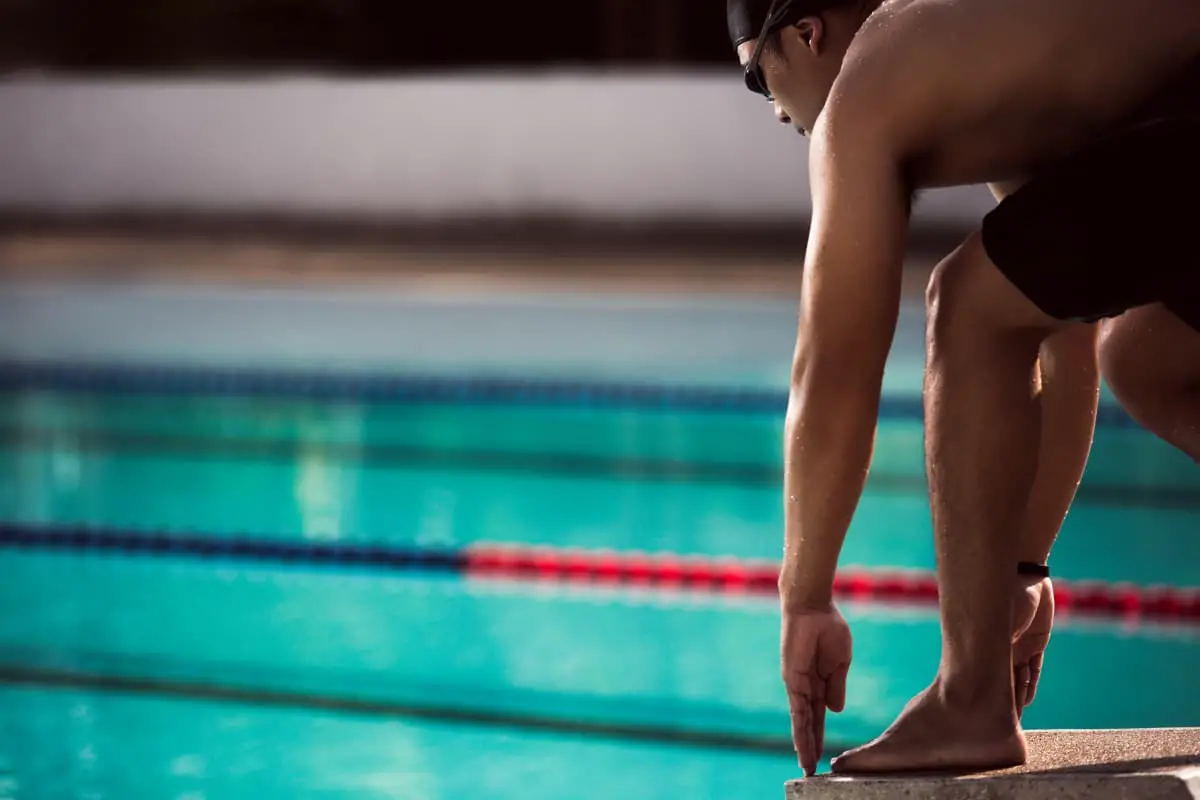 As an Amazon Associate I earn from qualifying purchases.
If you want to hold a competitive swimming event, just any normal pool won't suffice. For that you'll need a competition swimming pool. But, building a competition requires tons of planning and following specific guidelines.
Building a competition pool is far from a DIY project. So for the construction to take place, everything should be done under the supervision of a licensed builder. The most important part would be the planning phase. You will need to decide on the suitable location and the shape and depth. Finally, hire a building crew to start the building process.
A competition swimming pool will require you to completely grasp how it differs from a regular recreational pool. The costs have to meet your budget and facilities as well.
To help you understand what you should do better, I will discuss all of these and more in the rest of the article.
Learn How to Manage Your Pool and Hot Tub
Frustrated trying to keep your pool clear? Feeling confused about when to add the right chemicals? Get the perfect easy-to-use, illustrated ebook and video course today!
Regular VS. Competition Swimming Pools 
A regular swimming pool is quite different from a competition-oriented one. You don't need to consider many things when building a regular pool because it is mostly for recreational purposes.
You can make it for cheap with either painted concrete or concrete plaster. The size, volume, or shape of the pool won't matter much either and you can build one according to your tastes.
But that is different when you plan to build a competition swimming pool. Traditional competition pools will need to be 25 or 50 yards long. For holding races, there will need to be 8 or 10 lanes.
Competitive swimming is all about how fast you can swim. For that, every aspect of the pool matters. From size, depth, wave action to even the temperature of the water matters.
Competition swimming pools will also need a good sound system and lighting. The well-being of the audience is an important factor as well. So an appropriate seating area with enough air ventilation for the audience should be a part of the project.
For the competitors, there should be a spacious locker room and an appropriate number of restrooms. Besides all these, safety is crucial for competitive pools.
There must be a designated area for lifeguard stands. All these factors and more make a competition swimming pool very different from a regular one.
The Measurements Needed for A Competition Swimming Pool
Competition pools must conform to the many standards set by the International Swimming Federation – FINA. They are usually 25-50 meters long, at least 1.35 meters deep, and need at least 8 or 10 lanes. These are the minimum requirements for a 50 m long pool.
But there are other lengths for a competition swimming pool as well. If you don't know much about competition swimming pools, let's look at all the different competition lengths:
50 Meter Pool or "Olympic-Size" Pool
Most commonly known as the "Olympic-Size" pool, these are at least 50 meters long. This pool can hold as much as 500,000 gallons of water. A true characteristic of an "Olympic-size" pool is that they are at least two meters deep and have ten lanes. Each lane needs to be at least two and a half meters wide.
Olympic Games, International competitions, World Championships, and other competitions held at swim clubs during the summer season will normally use the 50-meter pools.
25 Meter Pools or "SCM"s
You can find most International competitions featuring a short course of 25-meter pools. Many may confuse them with 25-yard pools.
But 25-meter pools are very different from 25-yard pools in the swimming world. Compared to a 25-yard pool, a 25 meter one is slightly longer.
25 Yard Pools or 25 "SCY"s
You can find the 25-yard pools only in the United States as this is the only country that does not adhere to the metric system.
For all the swimming competitions held in colleges and high schools, the 25 yards pool is the regulated distance. You will also find 25-yard pools as recreation pools, neighborhood pools, or NCAA competitions pools.
Things To Consider Before Adding a Competition Swimming Pool
The most important part of building a competition swimming pool is undoubtedly the planning stage. There are a lot of regulations and facilities you will need to consider to make a proper competition pool.
Let's look at the regulations you will need to adhere to and the facilities you should consider adding:
Volume
According to the Federation Internationale de Natation, popularly known as the "FINA", an Olympic-size swimming pool will need to be approximately 50 meters or 164 feet long. The width of the pool will be 25 meters of 82 feet. Lastly, the depth will be at least 2 meters or 6 feet.
With these measurements, the surface area will be approximately 13, 454.72 square feet, and the volume should be about 88, 262 cubic feet. The pool should be able to hold approximately 660, 253 gallons, or 5,511,556 pounds of water.
But you could also build the 25-meter pool or the 25 yards pool for the short-course competitions. 25-meter pools should have either 6 or 9 feet depth and at least 25-meter width.
Features
Every athlete will need their assigned and marked lane during a swimming competition. Each lane should be at least 2.5 meters wide. With ropes and buoys floating on top of the water, each lane is marked. There is an additional marking in the bottom of the pool with paint.
The swimmers will need to be indicated at the end of the wall of the pool. So there will be lane lines that end at least 2 meters before each end of the wall of the competition pool.
For Olympic size swimming pools, there will be ten lanes in total- eight lanes for the competitors and two outside lanes as the buffer zone.
Additional Features
There will need to be a false start rope used to indicate the swimmer's false start. This is placed 5 meters before the start line and is placed 1.2 meters above the surface of the pool.
Swimmers use a backstroke turn indicator to determine the end of the line. This flagged rope is placed 5 meters away from the start line and about 1.8 meters above the pool's surface.
How Much Does It Cost to Build a Competition Swimming Pool?
So far we have looked at the volume, features, and other stuff needed for a competition swimming pool. None of these seem cheap and has probably made you wonder how much does it cost to build a competition pool?
The costs and required facilities don't stop with just the construction of a pool. A swimming competition is a huge event. For evening events, you must also install a lot of above-ground lighting. A stadium for the seating arrangement of the audience is also a must.
Proper maintenance of the pool temperature will be required as well. So a powerful heating system and filtration are necessary. We will also need to consider electronic scoreboards, electronic timing systems, locker rooms, offices, medical rooms, other spectator facilities, janitorial, and much more.
For all these, a rough estimate of $50,000-$1,000,000 would be the absolute minimum needed to create a simple 50 meters long competition swimming pool.
But if you want to create one with amazing facilities and be able to hold the NCAA, you might need more than $25,000,000.
Learn How to Manage Your Pool and Hot Tub
Frustrated trying to keep your pool clear? Feeling confused about when to add the right chemicals? Get the perfect easy-to-use, illustrated ebook and video course today!
Final Thoughts on Building a Competition Pool
Planning to build competition swimming pools is no easy feat. So you might be having a hard time with where to start with your project.
This article gives a general idea of the measurements, costs, and everything to consider when building a competition pool.
Hope this article has helped you with your project. Thanks for reading and best of luck to you.