Pebblecrete: Why Choose This Over Concrete for Your Pool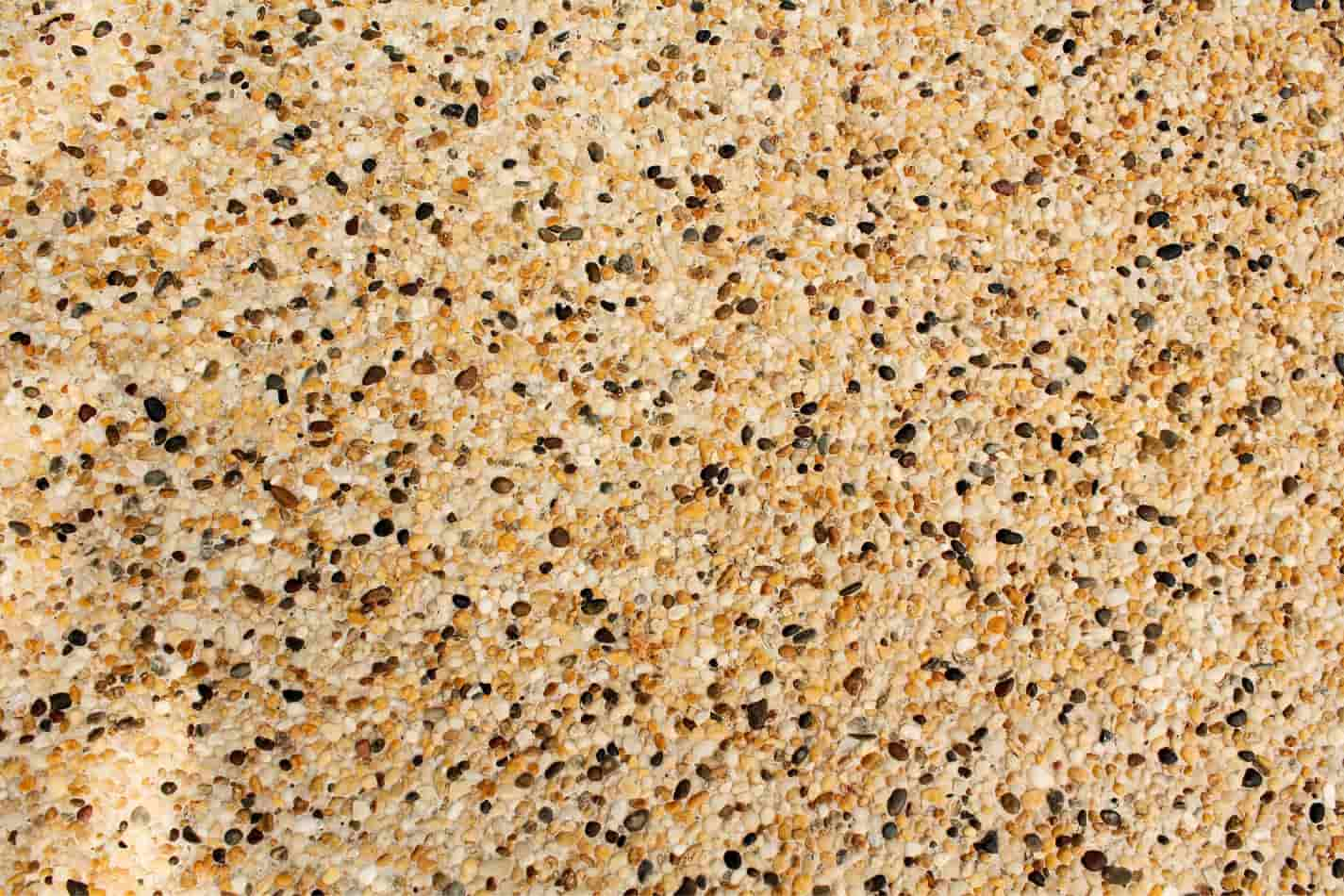 As an Amazon Associate I earn from qualifying purchases.
For years, PebbleCrete has been utilized in swimming pools, roads, patios, and, most importantly, swimming pools. It is one of the most popular and long-lasting swimming pool materials available. It not only has a unique feel and texture, but it also has the added virtue of being strong and having a lovely appearance.
For driveways, pathways, and other similar structures, it's often simple to construct. The formula involves mixing pebbles with cement. You can add liquid or powdered color to the mix to give it a unique look. After which you simply power-wash the surface after troweling out to achieve a textured finish.
On the other hand, swimming pools have quite different material and application requirements than PebbleCrete materials used outside the water. Applying PebbleCrete to a swimming pool designed for driveways or patios is a disaster waiting to happen.
If you're wondering why you should choose this material over concrete for your pool, this write-up is for you. Continue reading to learn more.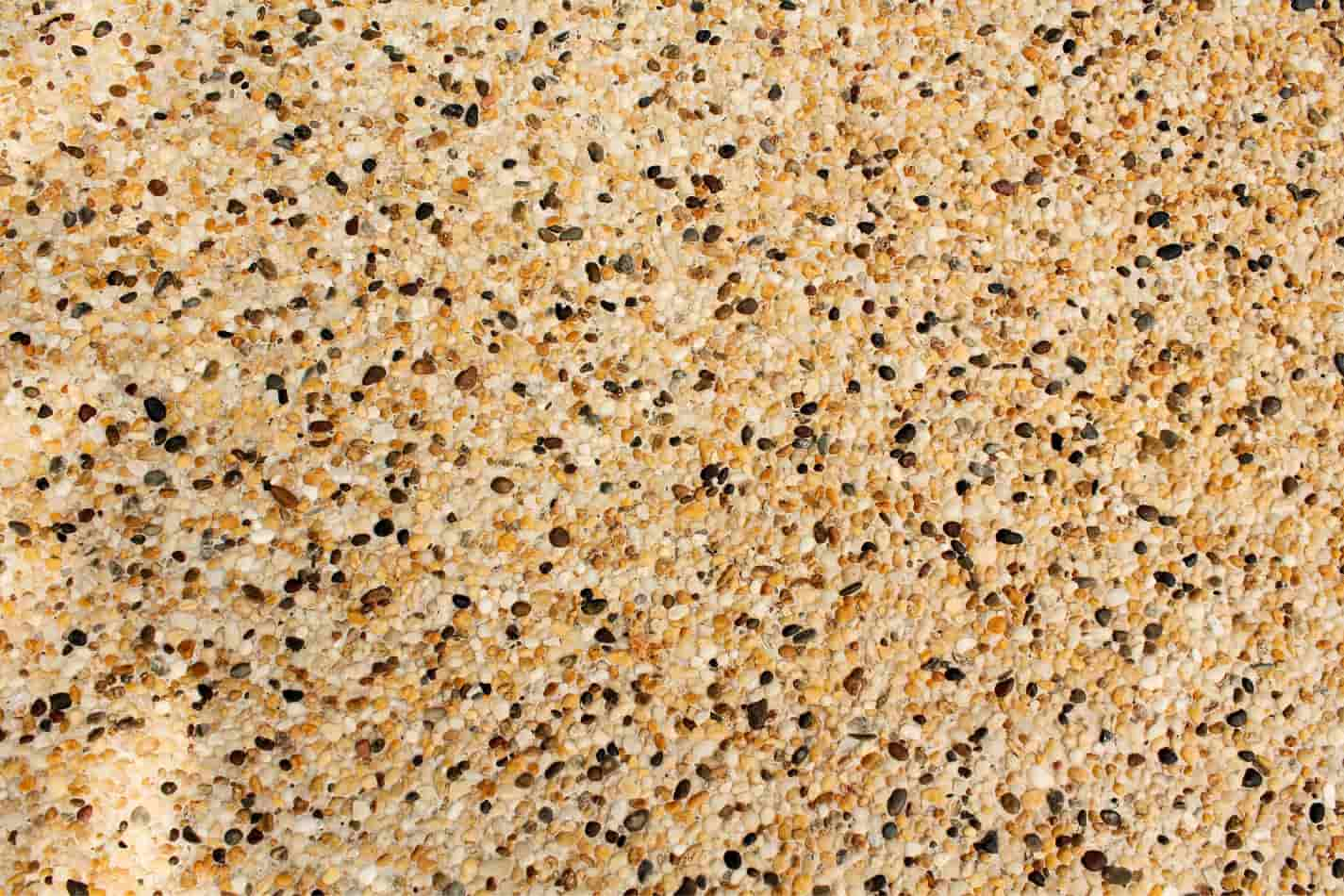 What is a Peblecrete pool?
Simply put, they're pool constructed by burying small pebbles in white, reinforced concrete. Once the trowelled finish has partially been set, the surface can be acid washed or water-blasted to remove a small amount of the cement matrix, leaving a few pebbles exposed.
Pebblecrete Pools are popular among homeowners. These pools are both beautiful and long-lasting. However, like any pool installations, they will require some maintenance and repairs over time.  
Why choose Pebblecrete over concrete for your pool?
Unlike a classic plaster or all tiled pool, the versatility of PebbleCrete allows a designer, homeowner, or developer to create anything from a contemporary style swimming pool to a more traditional looking pool. And, given an almost unlimited selection of colors, it can give your pool the perfect feel. 
PebbleCrete is also ideal for large pools, such as those found in condos, resorts, and waterparks, as well as pools with fiber optic lighting. It allows designers to create large pools for water parks, condos, resorts, and other venues.
It's a very distinctive and versatile material that gives the appearance of a solid and uniform monolithic shape rather than the uneven aspect of tile caused by grout lines.
PebbleCrete allows customers to design a variety of swimming pools, including modern-style pools and traditional-style pools. Because of the versatility of this material, swimming pools may be made in any shape or size, giving your pool a unique feel. 
What are the problems associated with Pebblecrete pool?
With basic care and maintenance, your pebblecrete pool can last for years if high-quality materials and artistry are used in its construction. Even well-maintained pools, however, can develop issues with time, such as:
Even though the stones are rarely affected or worn out, the chemicals in the pool water gradually wear away the cement matrix over time. This causes the surface to become rough, and it may also cause crevices and cracks to form.
These fissures become ideal places for algae to develop, causing the surface to become damaged and discolored. If the problem isn't treated quickly, the algae's roots will penetrate the surface, making removal difficult.
As the surface loses adhesion to the foundation layer beneath it, some surface portions can become a dummy. This may cause it to dislodge.
Also, chemical doses are typically higher in older pools to keep them looking good. On the other hand, higher chemical content tends to wear down the stones, exposing them even more and making them readily cut the feet of individuals swimming in the pool.
Why is a Pebblecrete more durable than a pool with tiles?
When acidic water is left untreated in an all-tiled pool, the grout will erode, allowing water to infiltrate behind the tiles and stagnate. No matter how many times you re-grout it, once this happens, it will happen again and again. Also, acidic water is left in a tiled pool for an extended period will ruin the pool's shell.
On the other hand, a damaged PebbleCrete pool can be restored with a fresh coat of cement troweled over the damaged PebbleCrete surface, or it can be sanded smooth to achieve a Terrazzo finish – either way, the pool will appear brand new.
Significance of water maintenance in a healthy swimming pool environment
When you think of a swimming pool, you're thinking of a water bowl that's continuously being attacked. People swimming with body oils, lotions, creams, sunscreens, people peeing in the pool, bird and animal feces and germs, as well as bacteria, pollute the water from hot days to cool nights.
Even the clearest-looking well or tap water can contain bacteria, iron, calcium, and a high-or low-PH, all of which will be harmful to swimming pools, fittings, finishes, pumps, and equipment, as well as people if left untreated.
Water toxicity and an imbalanced pH are generally acknowledged worldwide; however, water upkeep is frequently neglected in many underdeveloped nations.
When swimming pool water is unbalanced, it becomes acidic, which can cause itchy skin rashes. This may also cause the cement compounds in the cement _ the base product of all cement, mortar, and tile grout_ to eat away. It is, therefore, imperative to use the right cement when mixing PebbleCrete for swimming pools.
Using the right cement to pebbles ratios is critical for constructing a sturdy barrier that can withstand imbalanced water.
Caution! 
All aggregate (pebbles) mined from a mountain or collected from a river or seashore, contains impurities, the most common of which is iron. Metal and other impurities must be removed before they can be used in a pool. 
Do not use pebbles made for 'out of water application' in your swimming pool.  Using a solution that is developed for out-of-water application is one of the most critical first steps in guaranteeing a trouble-free swimming pool.
Conclusion
In conclusion, pebblecrete pools are more reliable than other pools due to their aesthetics, resilient nature, durability. However, like any pool installations, they will require some maintenance and repairs over time.