As an Amazon Associate we earn from qualifying purchases made on our website. If you make a purchase through links from this website, we may get a small share of the sale from Amazon and other similar affiliate programs. You can read our complete
disclaimers information
for more details.
With your new hot tub scheduled to arrive any time soon, the wait to climb in and enjoy is almost over. But you might have to wait some more if you don't have a solid and reliable base ready for your hot tub to sit on. You can't just put it on your lawn without a sturdy base. If you are worried about what is the best base for a hot tub, this article should help you.  
A hot tub is going to be extremely heavy after you fill it up with water. So you need to choose a base that will be sturdy and completely level. This way the hot tub is safe from any damage and the water level will be even at all times. You can go for a concrete base, gravel or decking area, terrace, or a patio. 
If you want to enjoy a comfortable soak in your hot tub for a long time, the most significant step of the installation is choosing the perfect base. Nobody wants to pay extra bills because of a careless decision.
This article will introduce all the bases that are best for your hot tub and explain all the benefits of choosing the right one. Let's get right into it.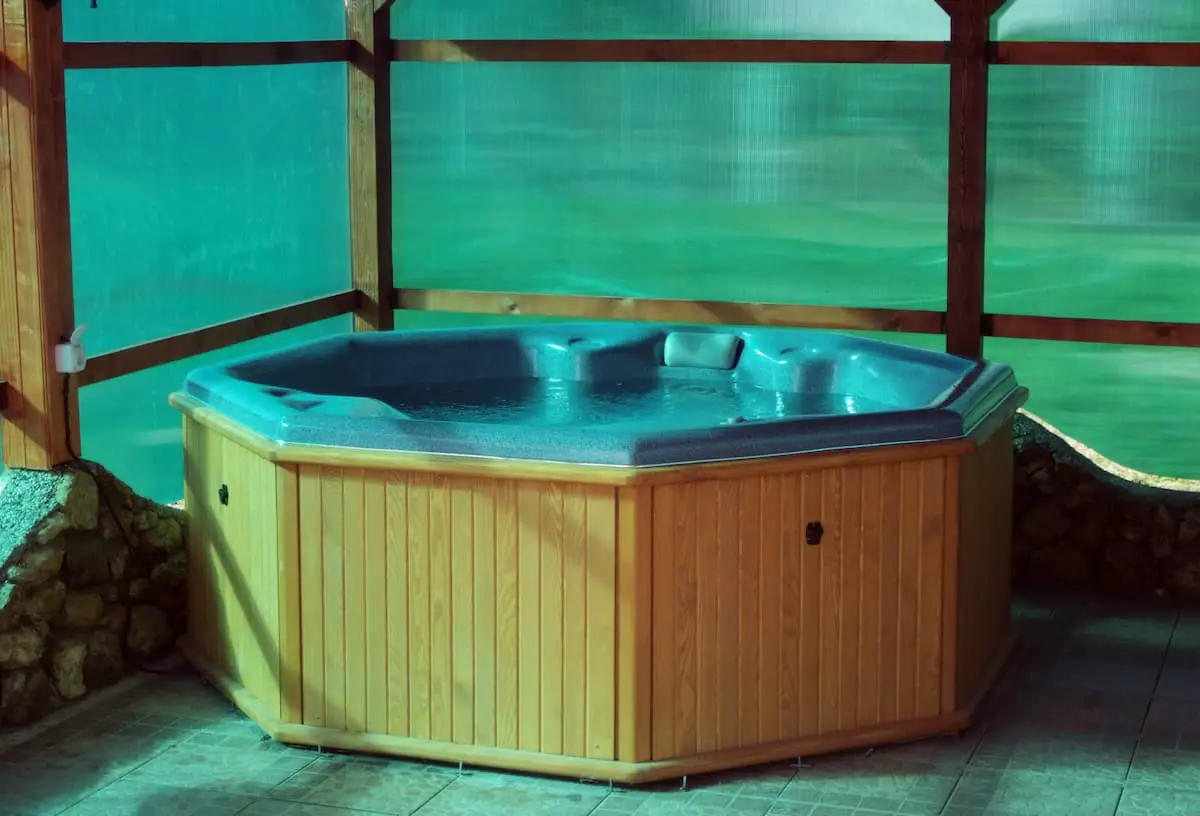 What Are the Best Types of Bases for a Hot Tub?
You may be getting ready to order a new hot tub or have already ordered one. Either way, you need to ensure that your hot tub has a solid base. Even without water in it, the hot tub will be extremely heavy.
With water-filled, a large hot tub can weigh up to 2 tons. So before you get started with the installation process, make sure you have your ideal hot tub base set up.
The best base for your new hot tub will depend on several factors. You need to consider your budget, the hot tub you've chosen, and where you are planning to place the hot tub. A few of the hot tub bases you might want to consider are-
1. Concrete
You won't have to think about the base for your hot tub for a long time if you choose a concrete one. It is one of the oldest yet durable and reliable choices you can consider as your hot tub base. It is an easy and common building choice that provides much versatility.
You won't have a problem making the base level and it's durable enough to stay intact even if your hot tub doesn't. You can't go wrong with this good old concrete hot tub base.
Ideally, you hire a professional to create your concrete base. But building the base DIY won't be that hard either. You should make it a bit bigger than the hot tub.
At least a foot longer on each side would suffice. For the thickness of the concrete pad, at least 10 cm is recommended. You should also ensure to avoid any slope by making sure the concrete is level.
2. Gravel
A gravel base is the most popular choice among many hot tub owners. The popularity is well justified because it is cheap to install and provides constant drainage.
To top it all off, this is the most environment-friendly choice among all the other choices. The only downside with a gravel base is that you might have to do a bit more work than the others.
The gravel base you make should be as level and smooth as you can make it. You might also need another surface to cover up the gravel. The gravel may cause injury to your feet. Besides, no one wants to carry gravel into their hot tub.
3. Decking
Wooden decking is the most stylish choice among all the other ones. Undoubtedly, your hot tub is going to look fabulous on wooden decking.
Another great news is that you can find a pre-existing wooden deck that is ready to install. But before installing the deck, it's a must that you call in an expert to evaluate whether it will be able to support a water-filled hot tub.
You can add more joists or have the deck reinforced with better framing to increase the weight capacity. You can build a simple decking DIY with no problem.
But for the more stylish and intricate designs, it might be hard to do for someone running on passion fuel. You need to hire a professional structural engineer and let them handle it.
4. Paving Stones
Pavers seem aesthetic to many. If you think so as well you might be thinking, can you put hot tub on pavers? Thankfully, this extremely attractive choice is available and can make a great hot tub base.
With more flexibility in the design aspect, you can add paving stones as the solid foundation for your new hot tub.
You will get more choices of colors and designs if you want to get more creative with your hot tub project. Additionally, they are a great economic choice as well.
But the base can be a bit problematic to build. You will need to make sure that your base is completely level or it won't work as a durable base for the hot tub.
You might have to add an extra layer of cement between the hot tub and the stone's surface. This might be extra work but the base will be safe, secure, and solid.
5. Hot Tub Pads
Hot tub pads are the easiest choice to go with for the foundation of your newly bought hot tub. They might cost you a bit more than the other choices but they are worth every penny you spend.
A hot tub pad will prevent any damage to your hot tub and help you save any further cost with its insulation properties.
You will also be saving a lot of time and effort that would take to create any other choice of base. For those with no prior experience with construction or landscaping, this option is a lifesaver.
What are The Benefits of Having a Solid Hot Tub Base?
If you have decided to buy a hot tub for the first time, you might be confused about why you should build a solid base first. It can be tempting to put it on your lawn and get in the hot tub.
But you must put much more time into deciding the first phase of your installation process- choosing the right solid base for the hot tub.
Just like how a decent house is built on a strong foundation, your hot tub will provide you the most comfortable time in a location with a solid base.
The benefits of a solid and level base for your new hot tub are:
A strong and sturdy base provides the best support for a hot tub that weighs thousands of pounds. There will be no damage to your hot tub and it provides you service for a long time.
A good base protects your hot tub from weed, grass, and dirt.
A solid base protects your hot tub from the moist soil surface. Your hot tub's exterior surface cannot handle moisture well and it can destroy your hot tub's outer structure.
Conclusion
Getting a new hot tub is something we are all excited about. But amidst all this excitement, you should not make careless decisions about the base of your hot tub.
The base is an important step to enjoy the most out of your new hot tub. So you might be worried about what is the best base for a hot tub.
In this article, I have provided all the choices you might want to consider when you make your decision about your hot tub base.
Hopefully, you will now have an easier time choosing the base for your hot tub. Thank you for reading until now.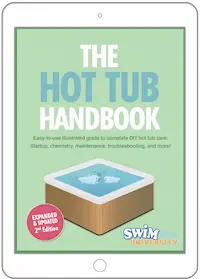 Keep Your Hot Tub Clean and Clear All Year Long!
Get Instant access to our easy-to-use book and video course to help you take care of your hot tub so you can spend less time cleaning and more time soaking.
Covering everything from water chemistry, to cleaning, to troubleshooting. We also show you how to create a simple schedule for water testing, filter maintenance, and cover cleaning.